When something is so wonderful, it's totally worth sharing.
And because this is so wonderful – well, you guessed it. Here I am to share it with you.
For my birthday, my sister-in-law had a present custom made – hand sewn, people!
First, let's start with the brush bag.
I love this bag for two reasons:
1. It makes me feel like I am organized…and
2. It keeps my brushes from getting all smooshed up against the side of my makeup bag
When I roll it out in the morning, I feel like a rock star. Take that, puffy eyes! How do you like me now, fine lines?
And real quick side note here: while in town, my sister-in-law also turned me on to the most fantastic waterproof mascara. Organic and natural, it is not. Powerful and wonderful, it is. It's called

Falsies and I would just like to say I'm sure it would be a welcomed addition to your makeup bag come beach and pool time this summer.
Easily removed with soap but doesn't budge with water. Booya.
But back to these beautiful bags.
The second bag has a name for it…but I can't remember what it is now. Basically, it serves the purpose of shower bag.
See the inside? I know, it's a horrendous picture. But try and see anyway. It's lined with plastic. Perfect for toting shampoos, soaps, and other gooey shower items. Easy to rinse and wash if it gets gooby.
And lastly, the Big Mama bag.
I call it the Big Mama bag because a) I'm already larger than I used to be (love you little peanut!) and b) it's the perfect Mama bag for toting around diapers, snacks, sippy cups, and a change of clothes.
By the way, isn't it ironic that as soon as you don't have a change of clothes, the rugrats all of a sudden blow out a diaper? Or smother themselves in peanut butter? It's a fact. An undeniable ultimate truth.
Anyway, I don't often do this on my blog, but I want to give a shout out to the wonderful lady who hand sewed these wonderful bags for me. Though my sister-in-law knows her, I don't, but I am thankful she is a much better sewer than I. Cause this girl certainly can't do this straight of lines.
She even lets you pick out the fabric people! How fun is that?!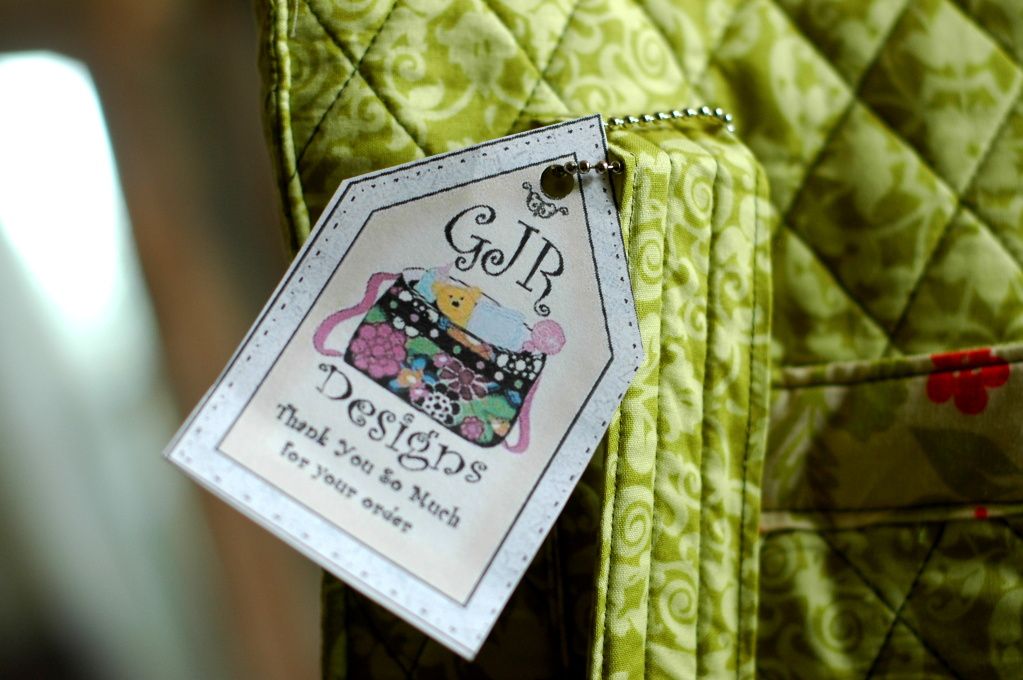 Just a wonderful gift idea, in case your in need of one at the moment. You can visit the Etsy Shop, GJR Designs, HERE. And this is not a paid advertisement or affiliate program – I'm just sharin' the love, baby.
If you like it, Share it!