I love visiting family.
It's a wonderful excuse to sit by the fire, sip on red wine, sleep in (well, at least as long as the five-week-old-babe will let you), lounge around in sweatpants, and write blog posts.



Oh wait. I do all those things anyway. Never mind.
But doing them with family is much more fun.
Visiting family also means that you can count on at least one meal out at a nice restaurant – and our little mini-vacation to Atlanta that we're in the middle of is no exception. Wednesday night, we enjoyed dinner at the restaurant where my sister-in-law waitresses on the weekend. Graft. And please forgive the yellow & dark photos – being in Atlanta means I am away from Photoshop. And this restaurant had 'ambient' lighting – which basically translates to a photographers worst nightmare.
Regardless. What a treat this meal was.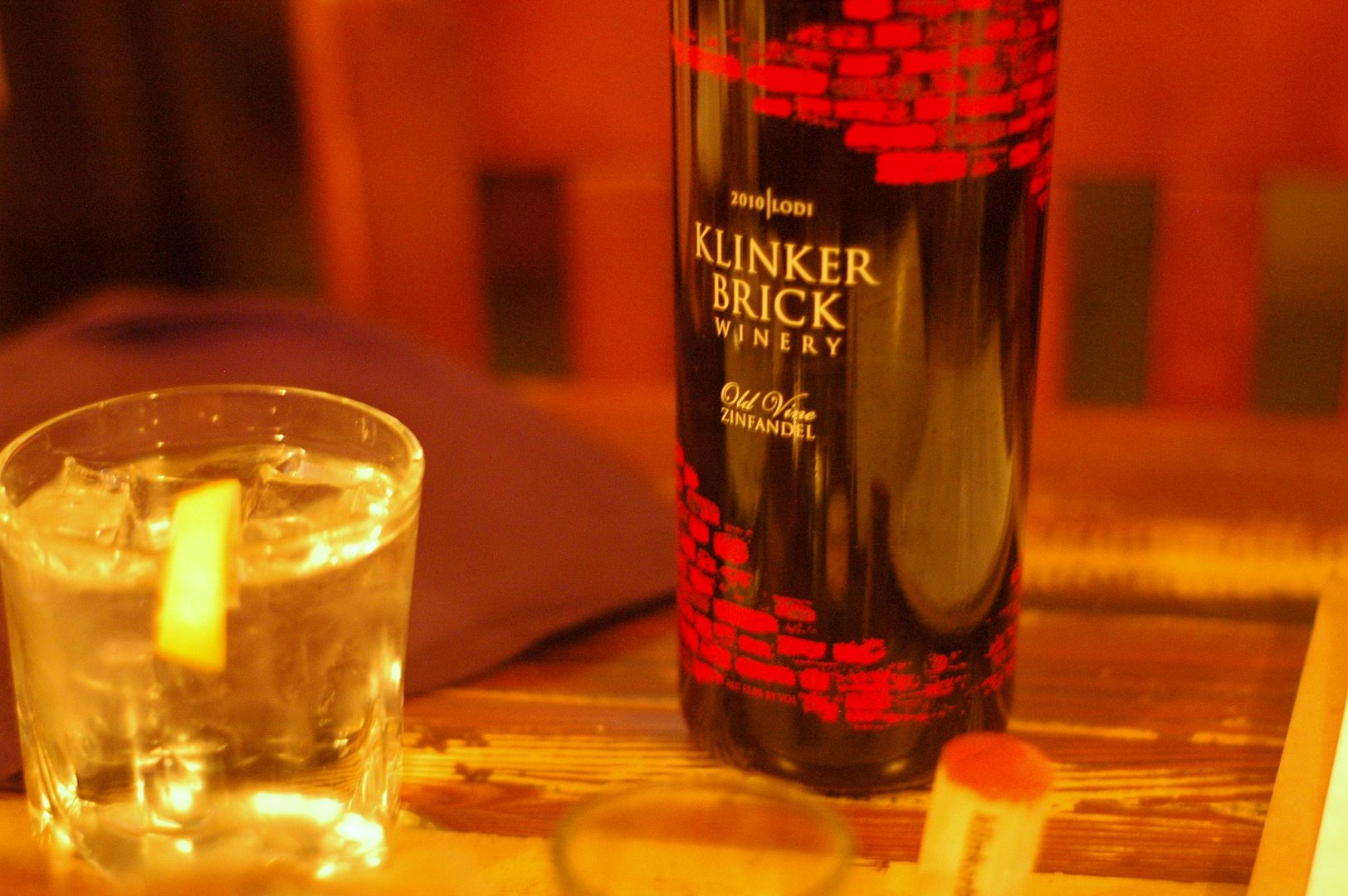 For starters, check out this bar. I mean, it's like, hello cocktails!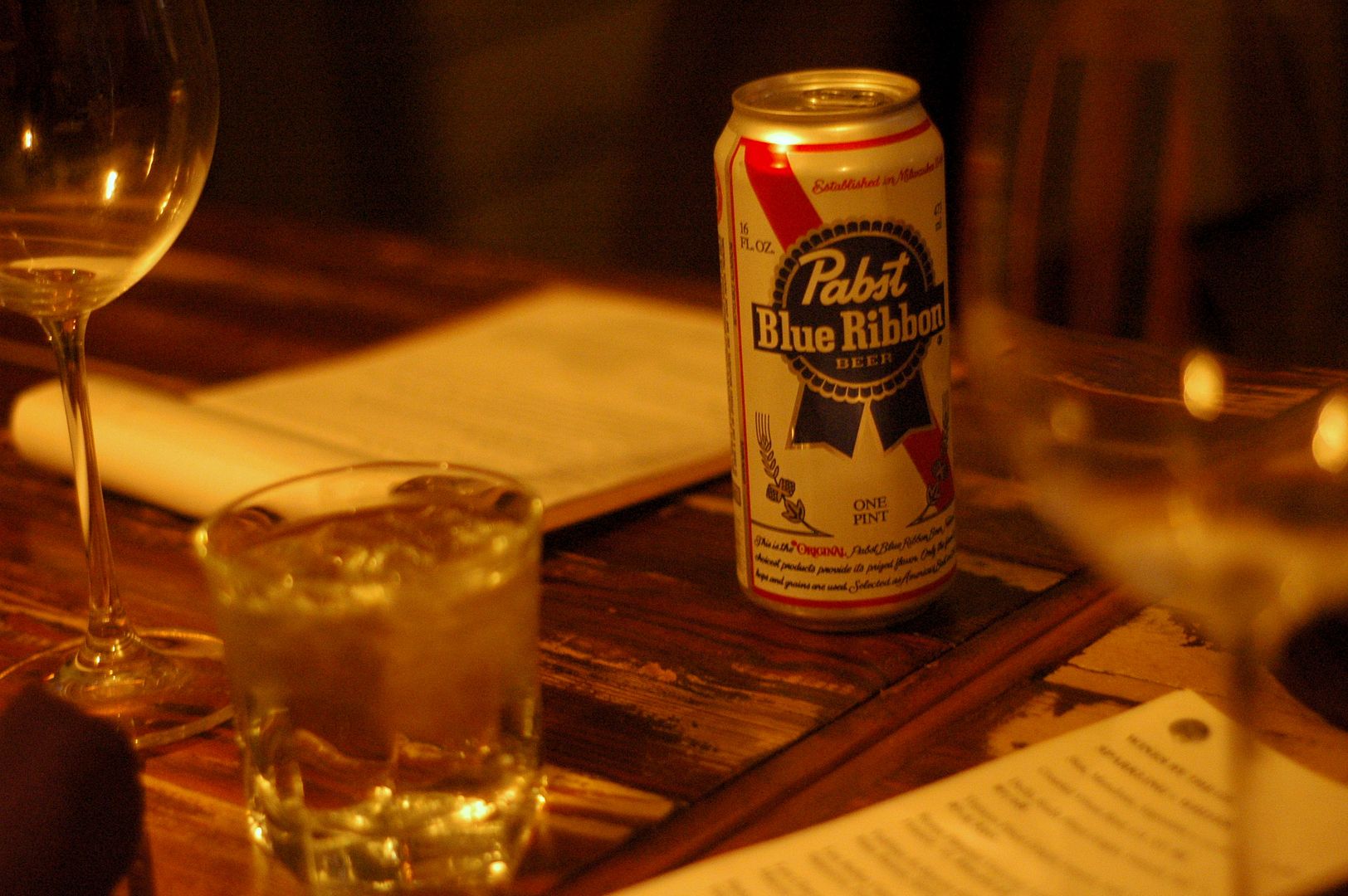 But I didn't have a cocktail. I enjoyed a nice glass of red wine. Fruity. Smooth. Not too sweet.




My brother in law enjoyed a little domestic, light, & cold action. Just to keep it classy.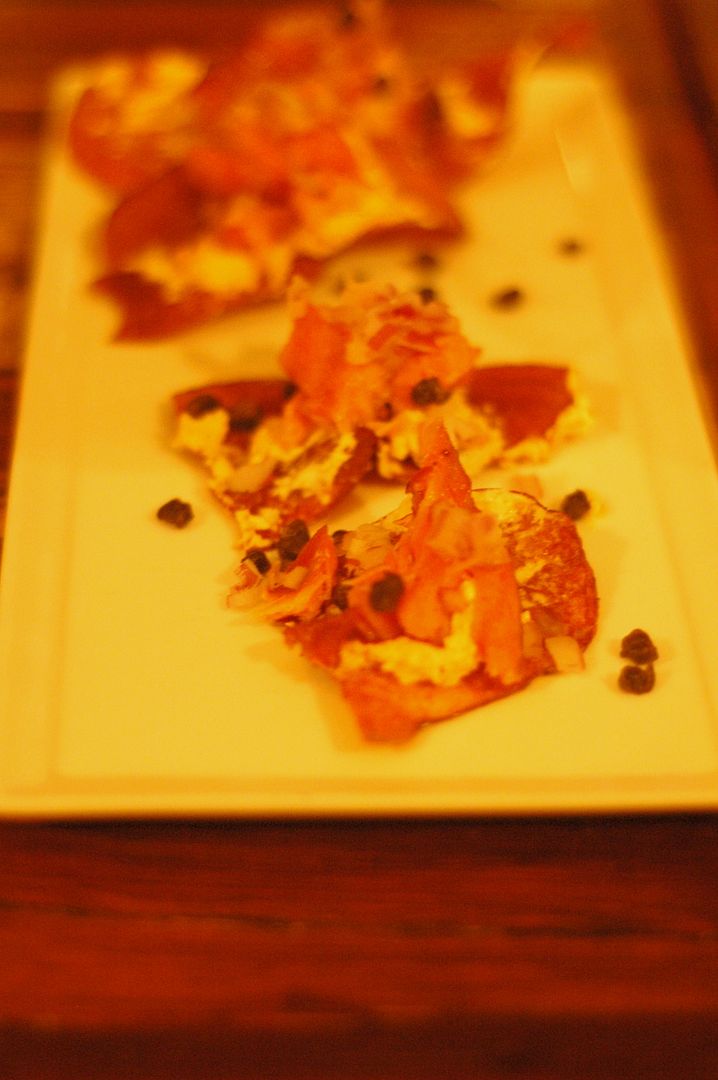 I also nibbled on these smoked salmon chips – a gently fried potato crisp with paprika cream cheese, capers, smoked salmon, and chives. The pimento cheese bread bites were not to be forgotten, either. Because they were delicious. And delicious food shall not be forgotten.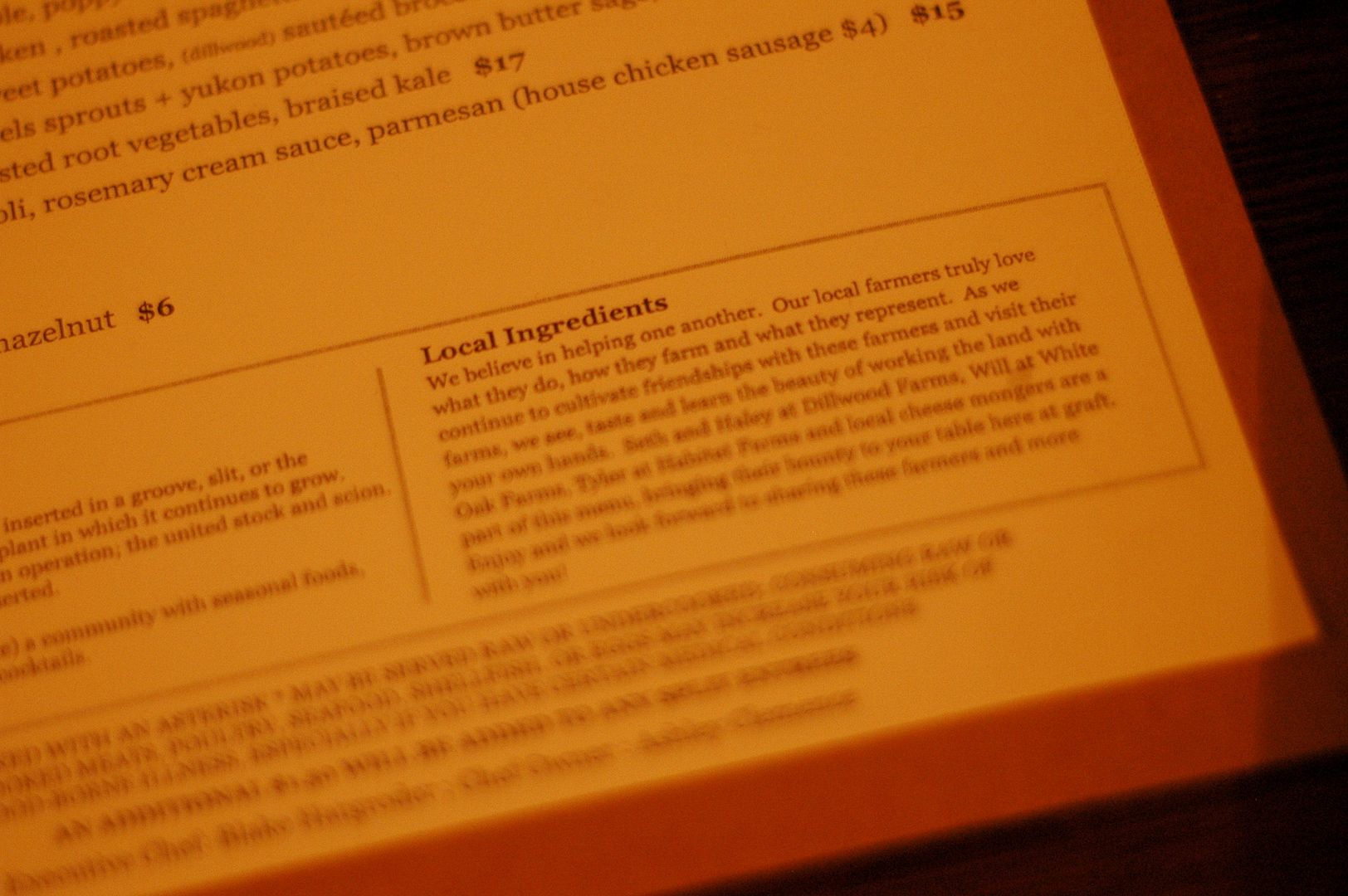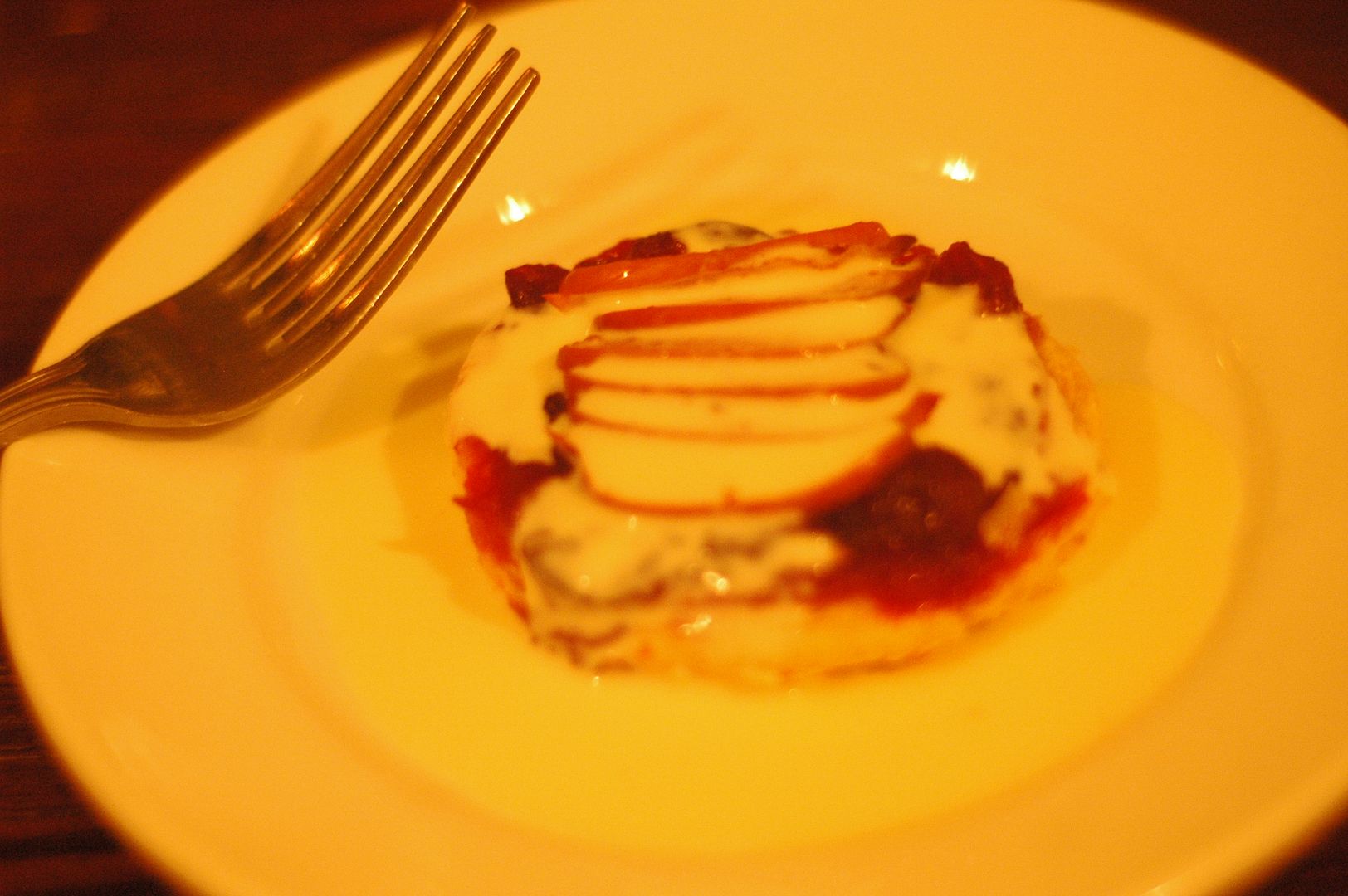 And speaking of delicious food…





This marinaded flank steak atop roasted carrots, parsnips, and topped with sauteed kale was absolutely delicious. The restaurant sources it's meat, cheeses, vegetables, and fruits from local farmers:





And it was easily noticeable. Freshness and simplicity – that's my favorite type of food.





Every single bite and sip of the meal was downright radical, man.





Radical. Now there's a word I haven't used since 1992.



By the way, I was 6 years old in 1992. But I'm pretty sure I used the word radical back then. Because Zach Morris used the word radical – so I did.



If you know who Zach Morris is, you can be my new b.f.f.
Zach Morris still isn't as handsome as this mountain man though: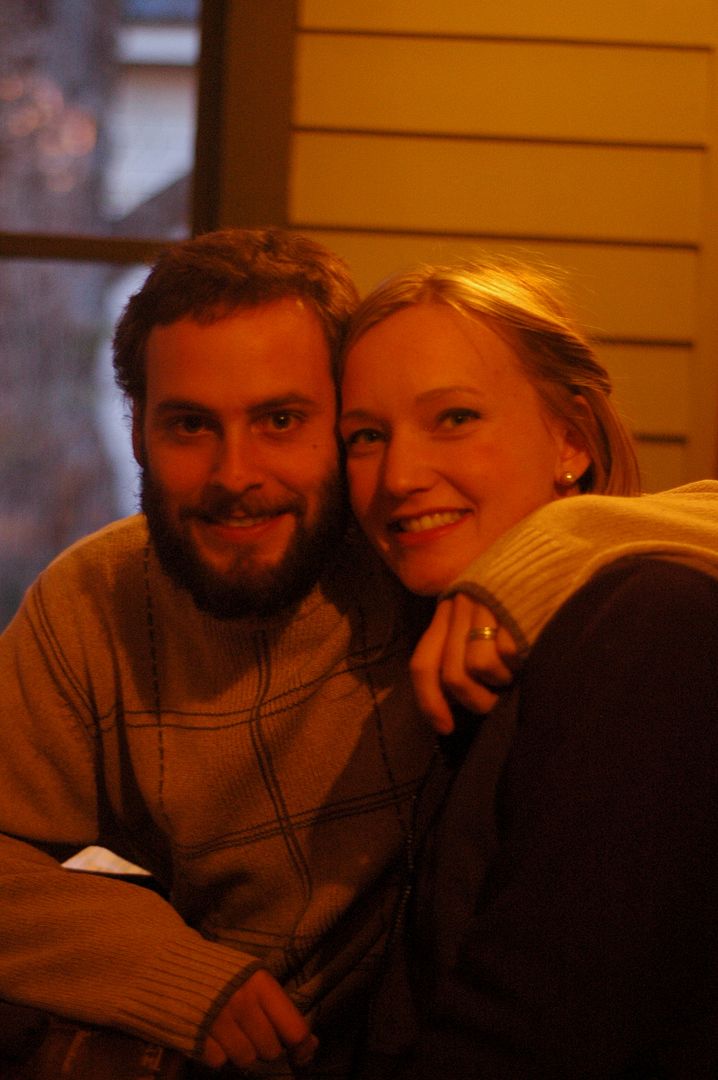 In my humble opinion, that is. It's a beard thing. Zach didn't have a beard. And if he did, it would have been really blond. And sometimes blond beards can be weird looking – even for this beard lover.



In my humble opinion, that is.
Creepy blond beards are not the point of this post. Just for the record.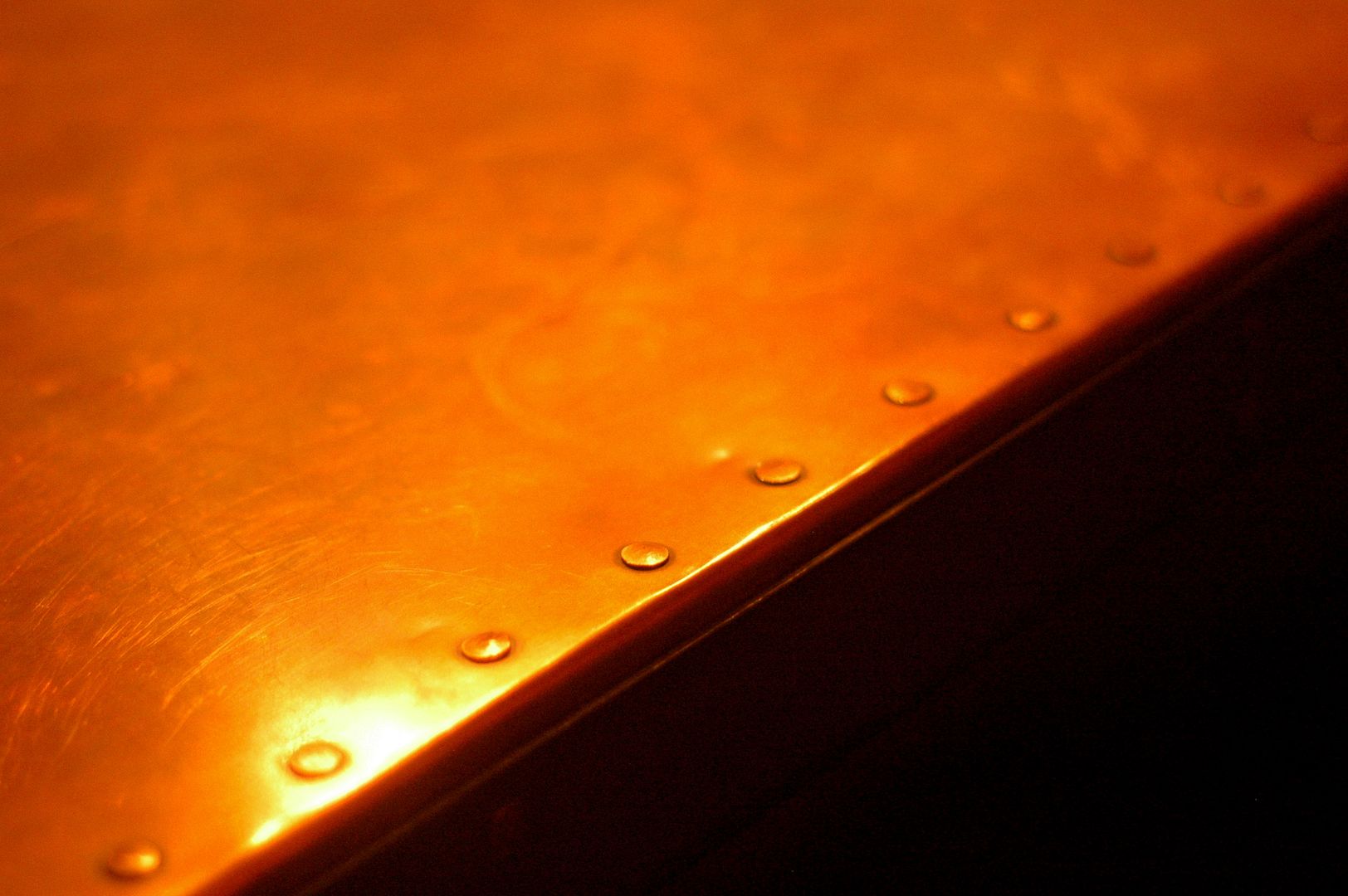 Actually, there may not be a point to this post afterall. Other than the fact that I like to eat delicious food. But that ain't no secret. And in other breaking news, Grandad Elliott got to meet his Grandson for the first time when we met at dinner. That makes a Mama's heart happy – nothin' better than your baby gettin' loved on.





Except for maybe copper countertops. Which I've determined are an absolute must. Necessities, people. Absolute necessities.



What have YOU been doin' to enjoy these post-Christmas days?
If you like it, Share it!