I love going on vacation. I also love coming home from vacation.
It's nice to take a breather from every day life, yet there is something about my soul that is so drawn towards the mundane tasks of such a life.
After seeing The Hobbit over the weekend, I found myself very much sympathizing with Bilbo in the beginning – he didn't seek adventure (at first) but instead sought the comforts of his garden, his home, his books, and his supper.
Not that life should be without adventure, mind you.
But I do find joy in soaking beans, baking bread, rearranging furniture, folding laundry, and planning our weekly menu. Sure, they are seemingly unexciting tasks in and of themselves, but sometimes they can become extraordinary.
For example, in planning the weekly menu while driving the six hours home from Atlanta, I decided to try and whip up some form of paprika-spiced chicken.
The results were nothing short of amazing.
A seemingly meaningless meal crosses the line into something fabulous. Why not enjoy it?
Good food is a great pleasure. At least in my book.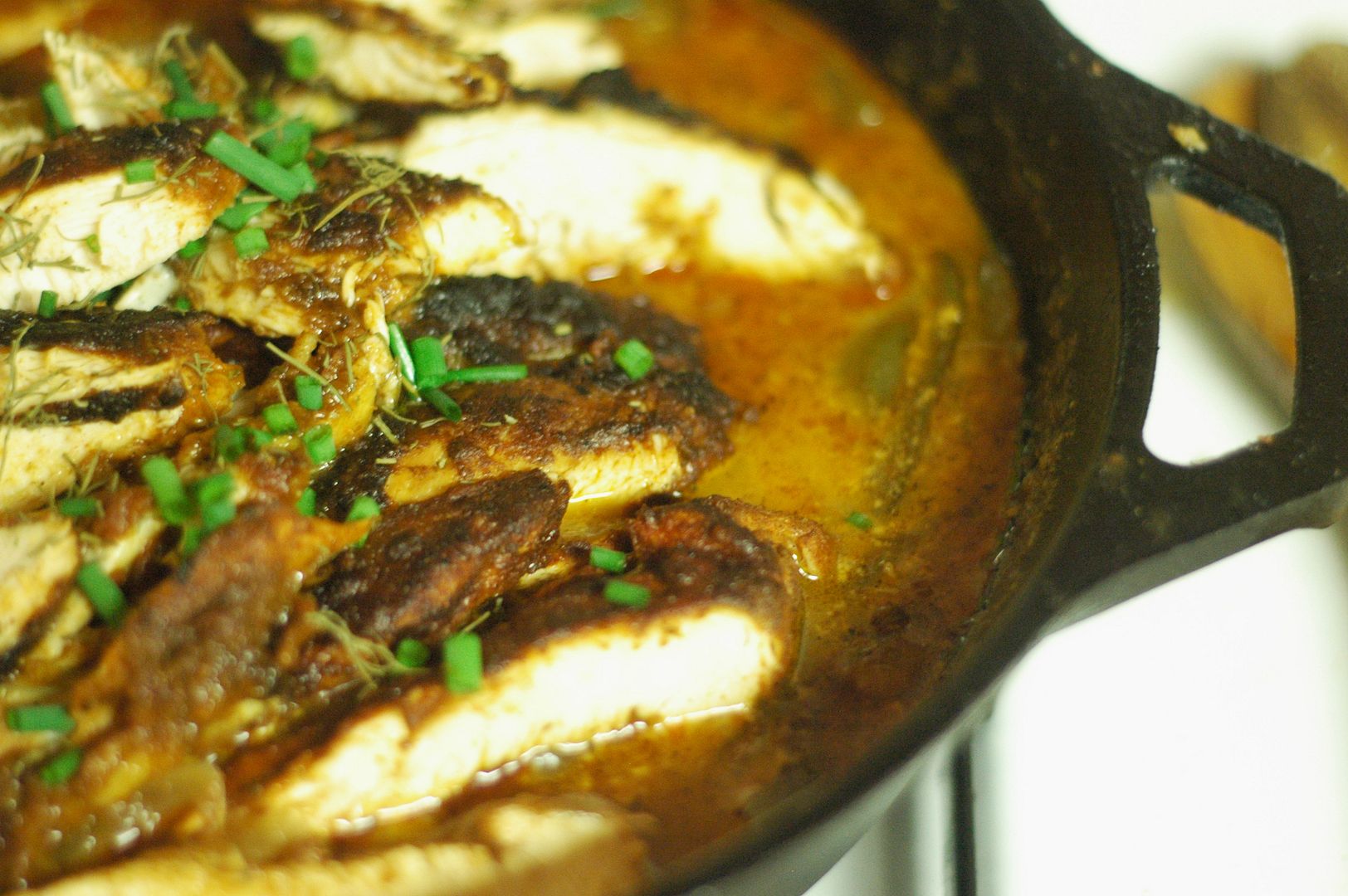 Paprika-Spiced Chicken
You will need:
– 2 chicken breasts (or chicken cuts of choice). As always, the best quality chicken you can find!
– 4 teaspoons sweet paprika
– 2 1/2 tablespoons flour (I used whole wheat)
– 3/4 teaspoon salt
– 1 tablespoon coconut oil
– 1 organic sweet onion, peeled and sliced into thin strips
– 1 organic bell pepper, seeded and sliced into thin strips
– 4 cloves garlic, minced
– 3/4 cup of homemade chicken or beef broth
– 1/2 cup of homemade non-flavored yogurt
– 1 teaspoon dried dill
– Chives (optional) for garnish
– Salt and pepper to taste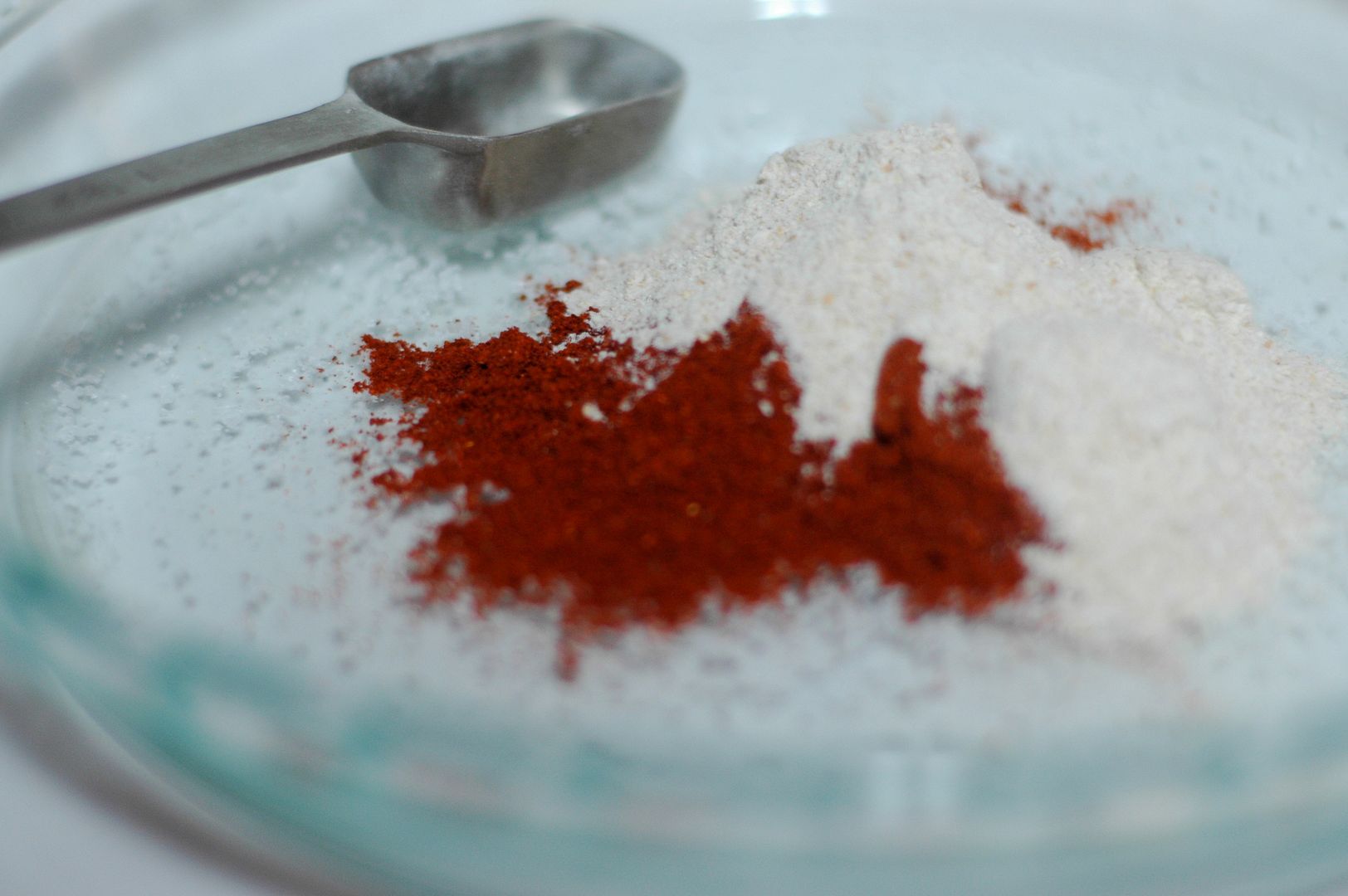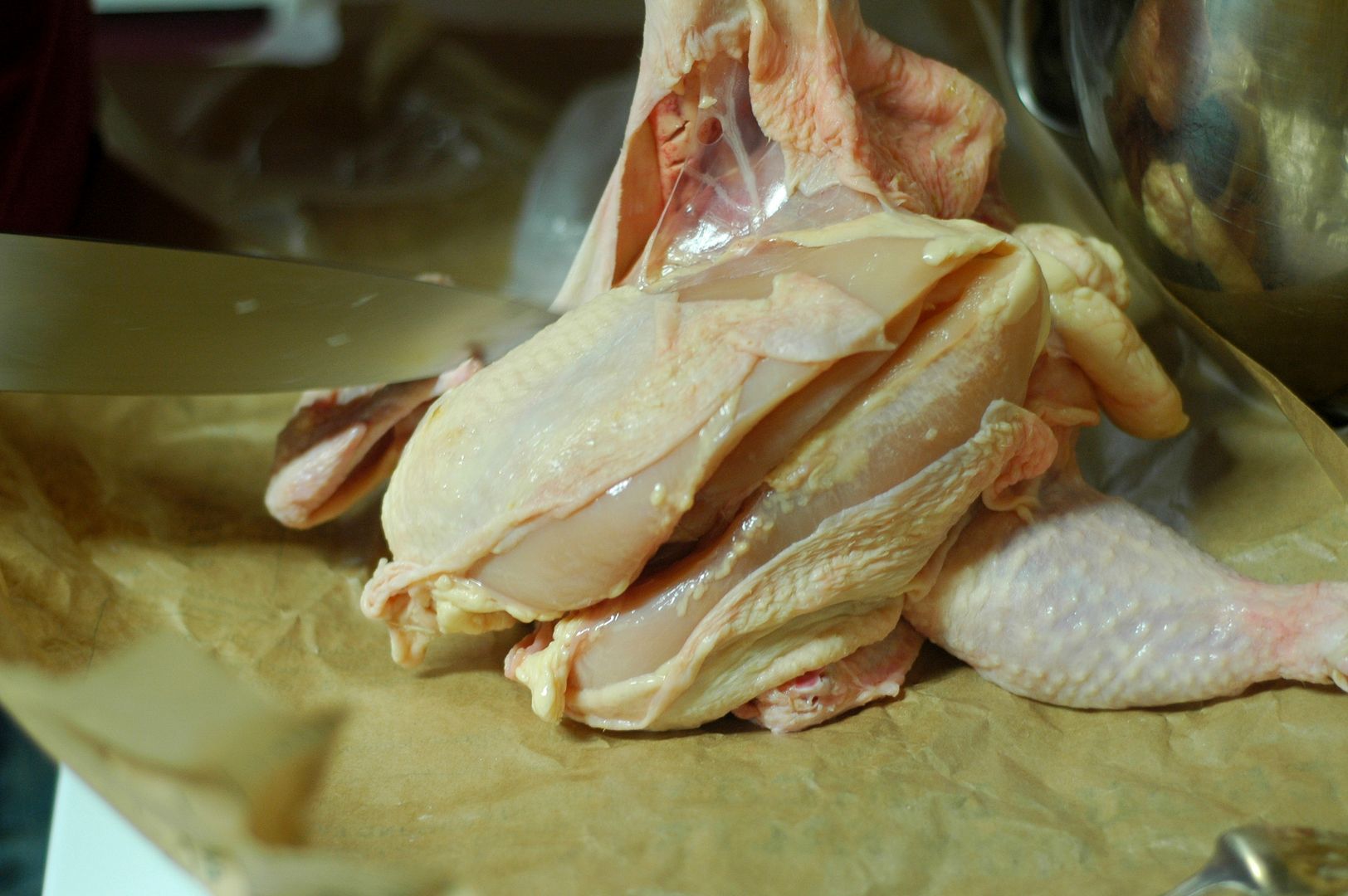 Step One: Combine the paprika, flour, and salt together in a shallow dish. Dab any moisture off the chicken breasts with a paper towel. Then, lay them in the flour mixture until the breast is coated on both sides with the seasoning.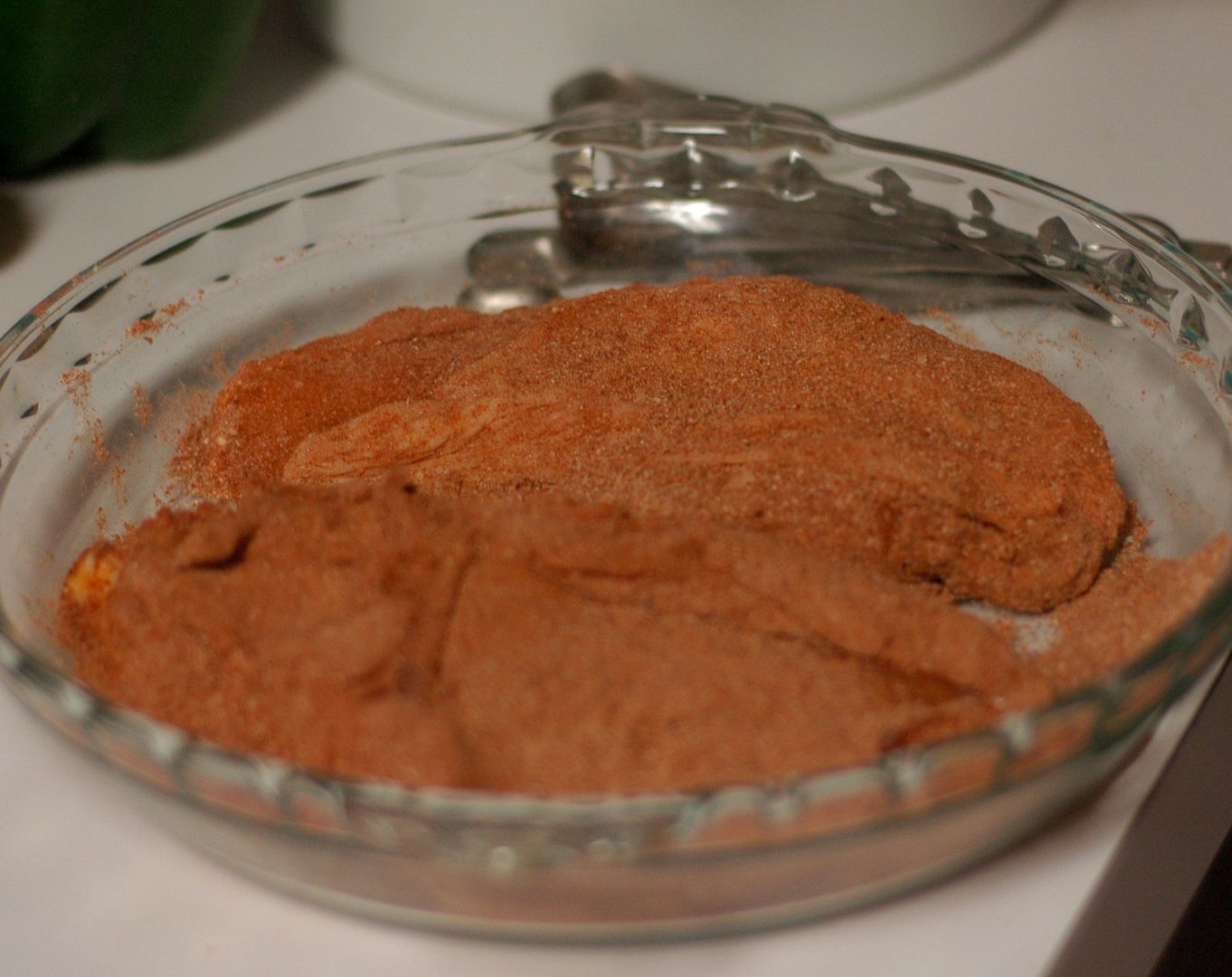 Step Two: Heat the coconut oil up in a cast iron skillet. Add the chicken breasts and cook for 3-4 minutes per side, until fragrant and golden. Remove to a plate and set aside.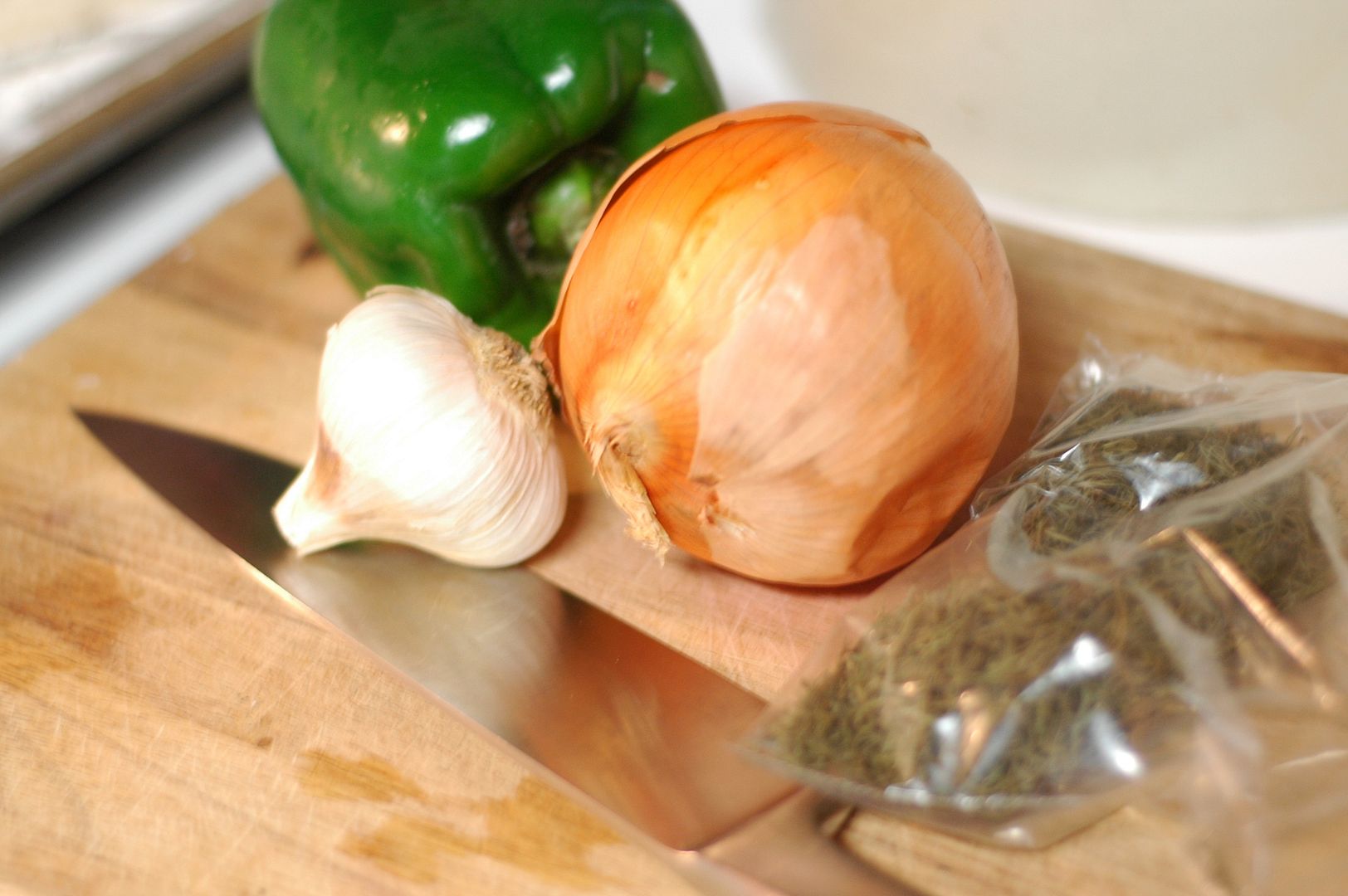 Step Three: In the same pan, add in the onion and bell pepper. Saute for 3-5 minutes or until softened. Add in the garlic and cook for 1-2 minutes more, until the garlic is fragrant.
Step Four: Add the chicken broth into the pan and bring to a simmer. Add the chicken breasts back into the pan and simmer with pepper and onion mixture for 10 minutes or until the chicken is cooked through.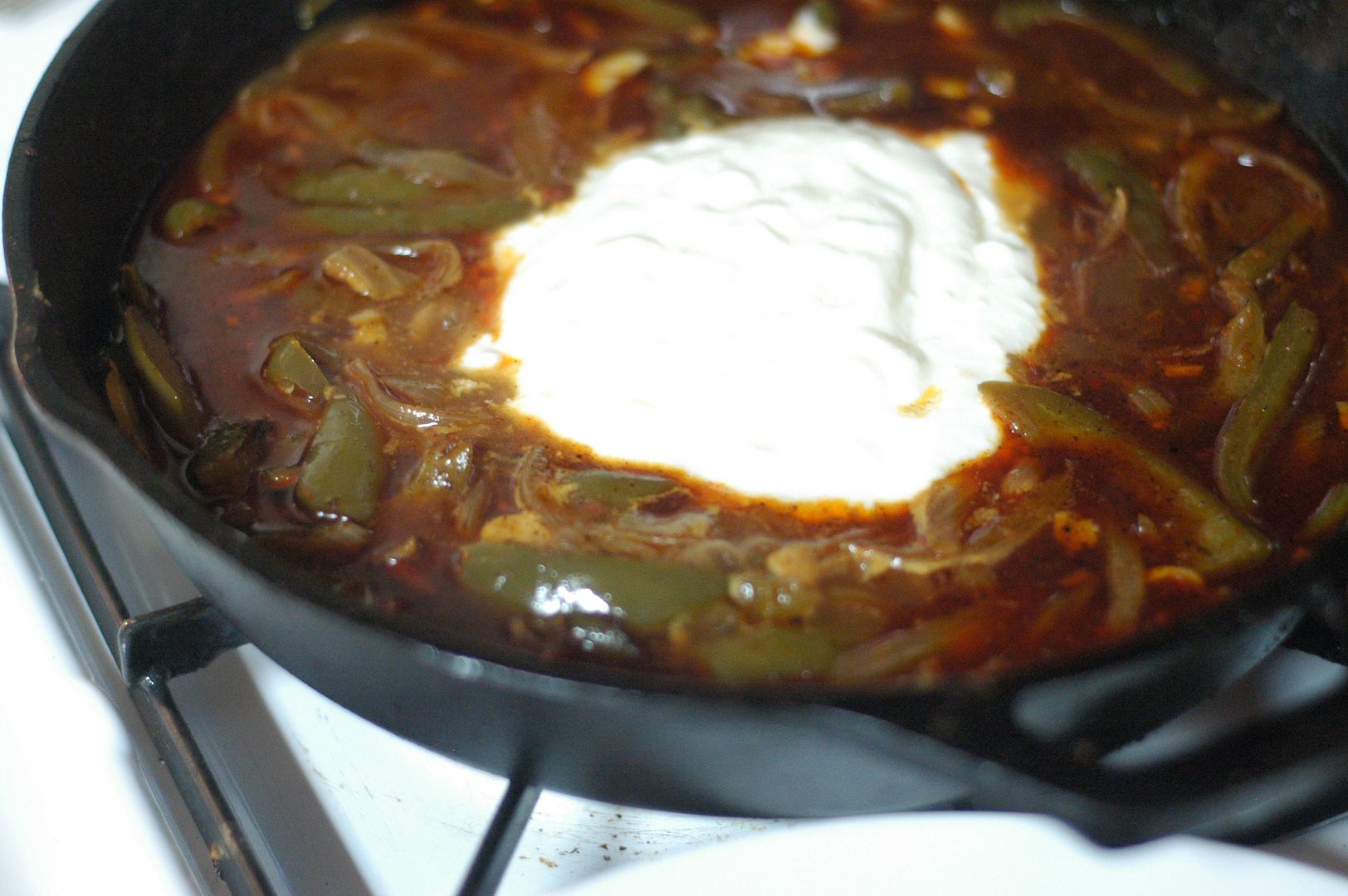 Step Five: Once the chicken has cooked, remove once again. To the remaining pepper and onion mixture on the stove, add the yogurt. Whisk to combine. Allow to simmer for another 5 minutes or so, until the sauce mixture is thick and smooth.
Step Six: Slice the chicken breasts and add back to the pan. Garnish with the dill and chives. Salt & pepper to taste.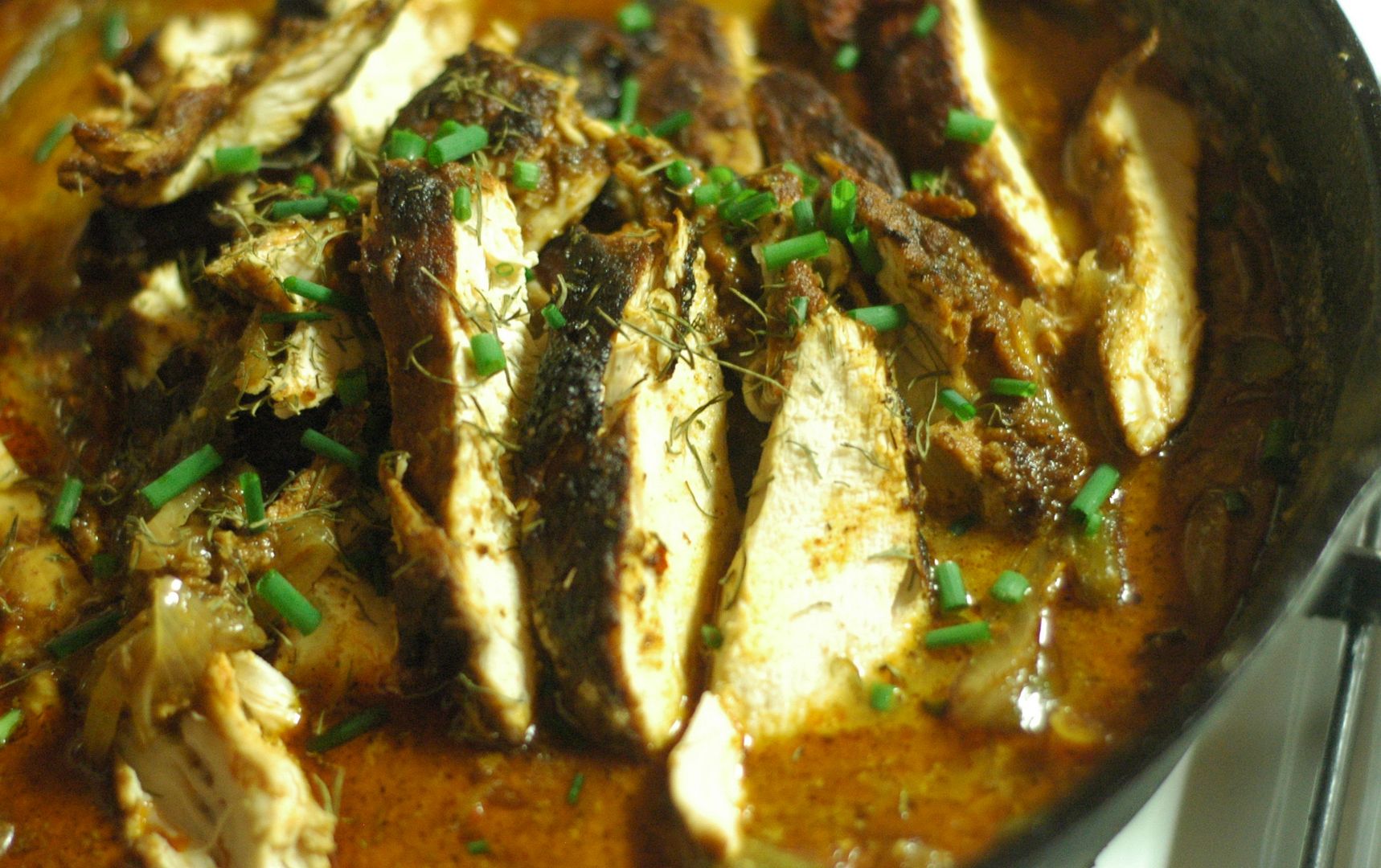 Serve the chicken, onions, peppers, and sauce atop a bed of rice, potatoes, or pasta.
We chose a short grain brown rice. It was a radical choice. Magic happened.
I love when magic happens. Especially in the kitchen. It makes my belly happy. And makes an ordinary dinner something truly wonderful.
Enjoy!
For other great meal ideas, no matter what your dietary restrictions, check out the meal planning service I use: Real Plans.
If you like it, Share it!