Perhaps I talk a bit too much about my kitchen. I've done lots and lots of blog posts and videos about how this area has changed over the 7.5 years that we've called our small cottage home. The kitchen has always been given priority of budget and time as we've slowly renovated and decorated our home. How could it not? It's our home's life-blood.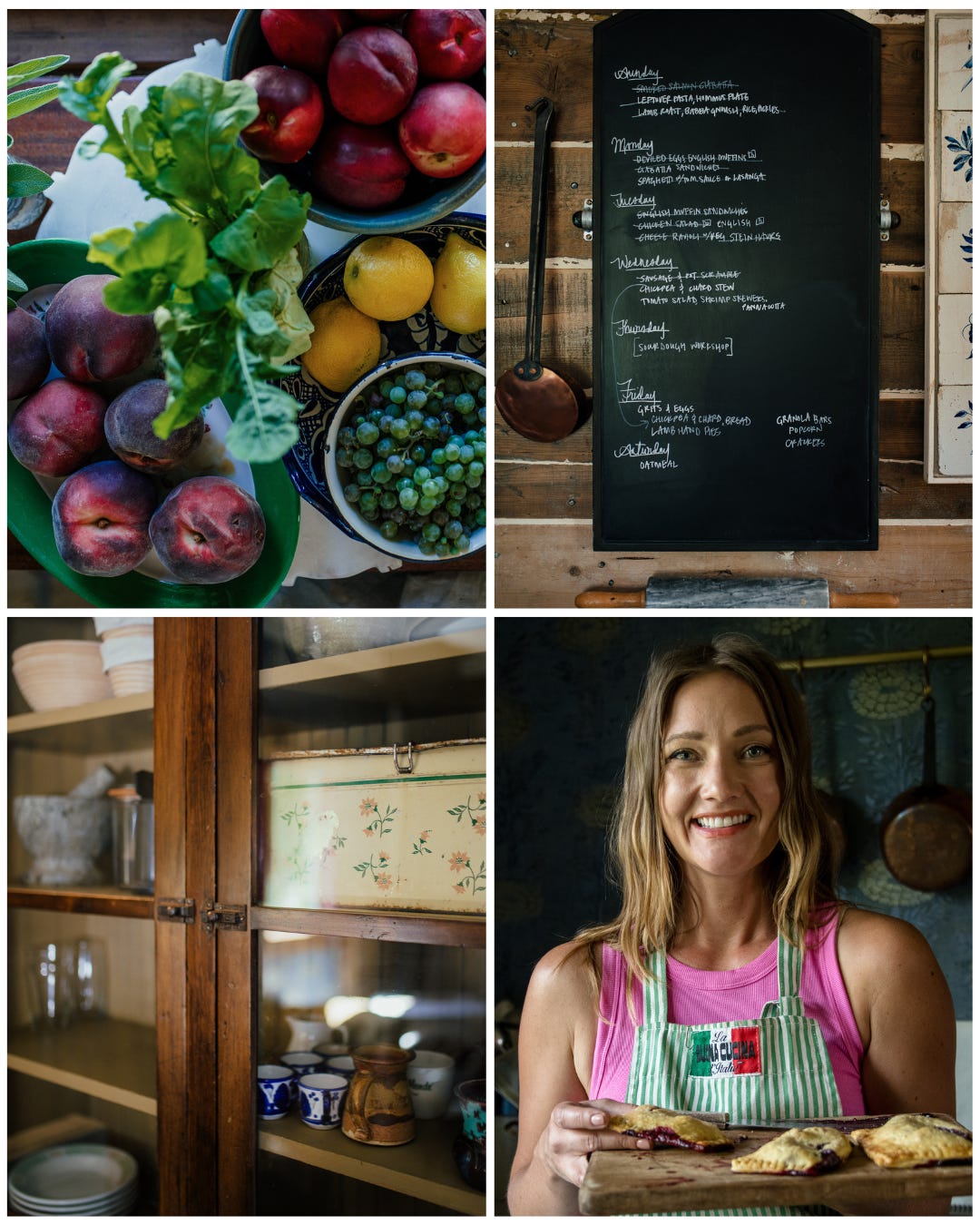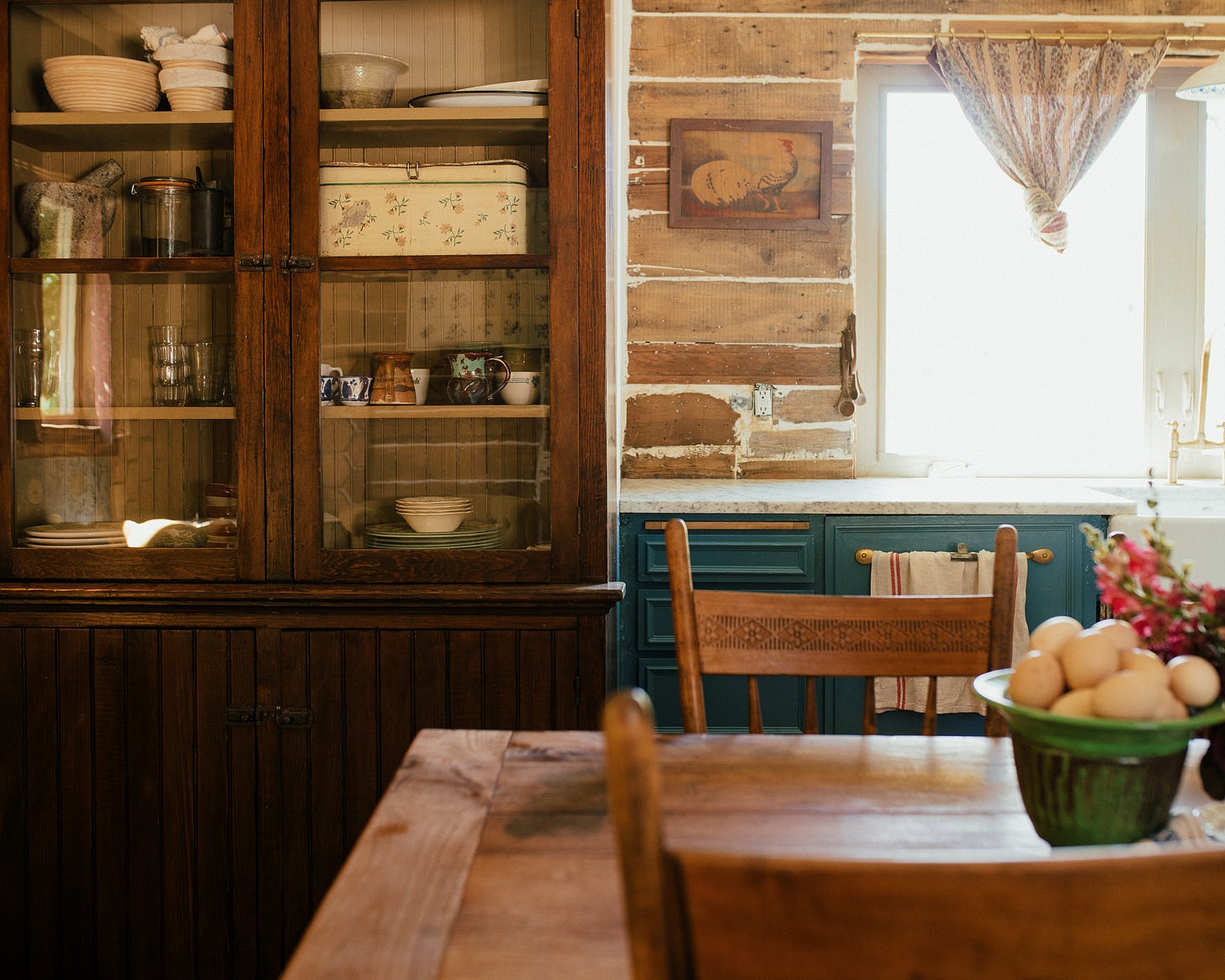 Lest it all get a bit poetic and precious, here's a few things you should know about my kitchen currently:
The Elliott Homestead Newsletter is a reader-supported publication. To receive new posts and support my work, consider becoming a free or paid subscriber.
Subscribed
The fridge had a fish disaster and despite multiple attempts to clean out the smell, it's still alluding me. So that's a work in progress.
There's probably never not a mouse hiding somewhere.
The summer house-fly situation is a bit out of control, despite my desperate attempts at various fly tapes and swatters.
The floor is only clean once a week, when I put on Coffee Break Italian and get after it. Even after that, it's rarely clean clean. It's farm clean.
But despite all that, there's good coffee, Serrano ham, canisters of sprouted oats and maple sugar, jars of saffron and fragrant herbs, a thoughtfully planned out menu, and platters made from my friend Al.
It's two things at once: both a place of deep inspiration, beauty, pleasure, and joy, and at the same time, a real kitchen that collects real family clutter and gets really, really dirty.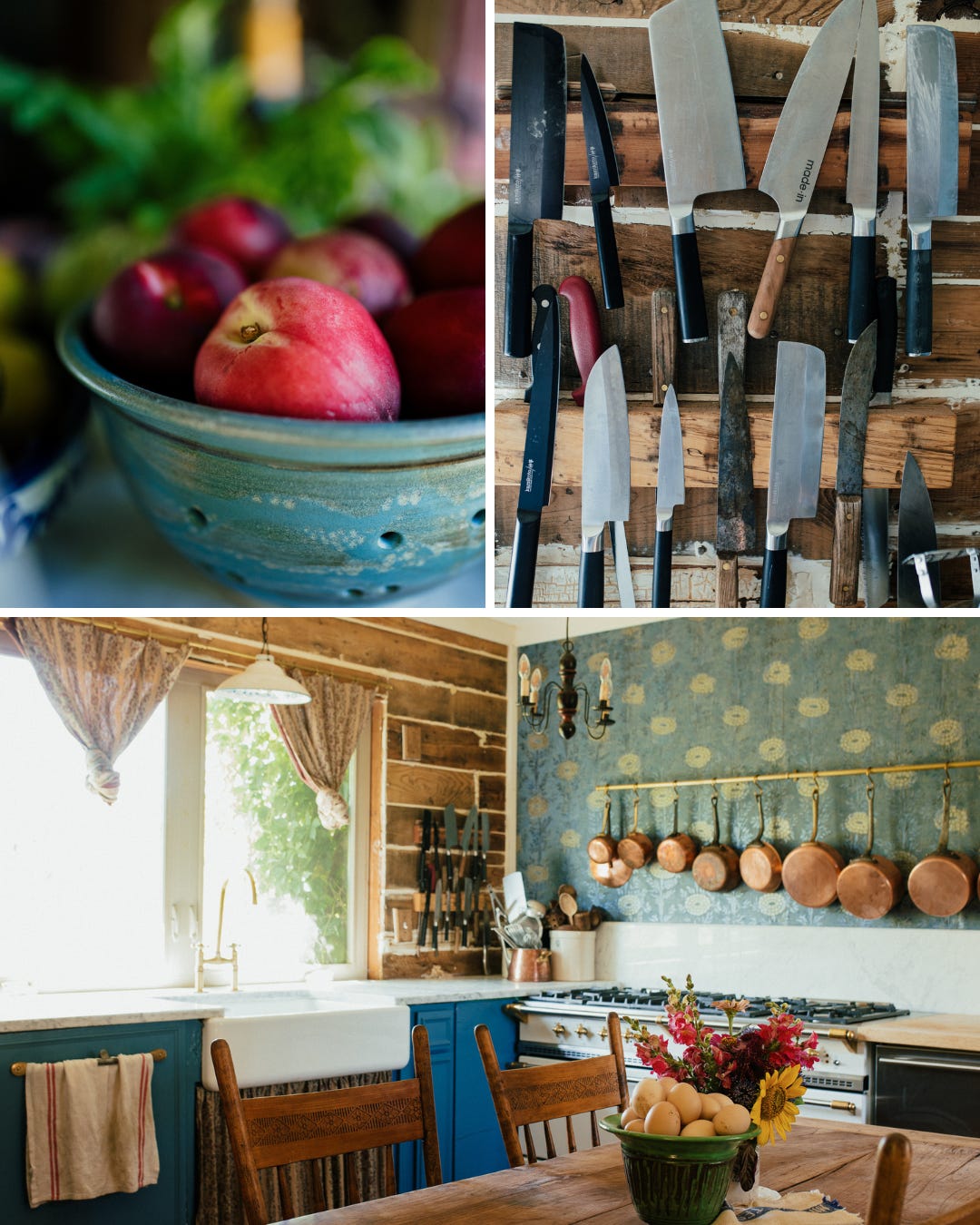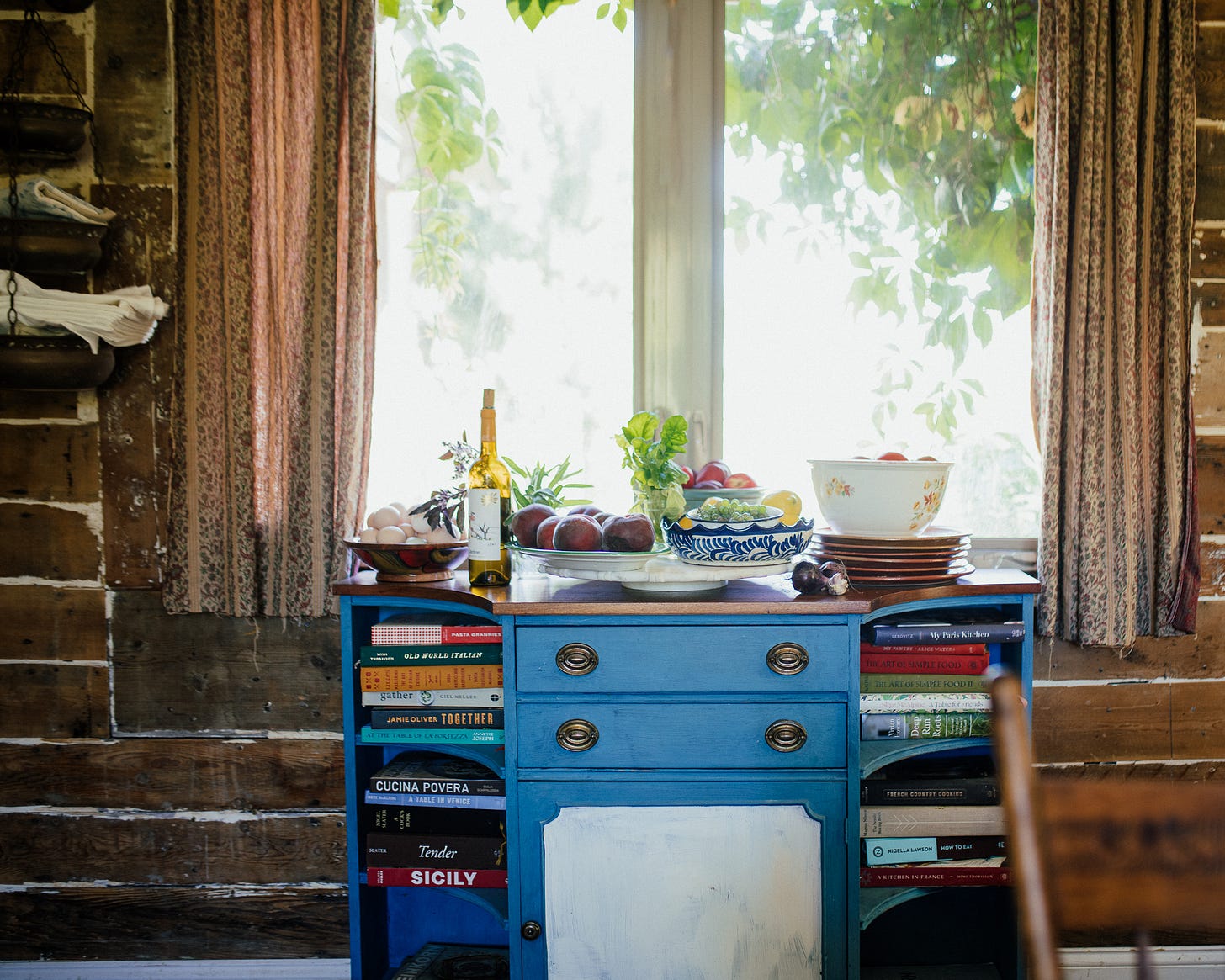 Both luckily and unluckily, I always clean it up before we film so that if feels fresh and beautiful for our audience. It's a lot of cleaning, considering we film for our Cooking Community and YouTube audiences at least twice per week. Plus that whole three-meals-a-day-for-my-family that really throws a wrench in my clean kitchen dreams. Oh, and the marathon workshops we offer monthly.
That's a lot of dishes.
At the end of the day, especially a bad day, I remind myself that this kitchen is here for a purpose. This kitchen is here to serve.
If the kitchen has done that, even if it's scruffy and stained, it's accomplished the goal.
Join me as I sit down for a slow and wordy conversation this week answering your questions about our kitchen. My hope is that small pieces will be helpful to you in your own kitchen as you stock up, cook in, serve up, and clean whatever space it is you've been given.
I hope you enjoy our chat today.
Cheers,
Shaye
If you like it, Share it!