Hello my friends,
It's been two years in the making for me to share this farmer's cheese post with you. In Spring of 2021, when we were ready to breed our beautiful Jersey cow "Cecelia", we dropped her off with a local friend of mine who runs a small herd of Longhorn cattle. Cece had run with this herd and this bull before and had given birth to a spicy little pepper we named… well… to be honest, I can't remember. 
He was so spicy with us that we ended up having to butcher him as a fairly young steer. On a small farm like ours, filled with other animals and far more importantly our children, we simply cannot take the risk of having an unsafe animal here with us.
So whatever-his-name-was met a fairly quick end, we continued to milk Cece for another six months, and enjoyed a freezer full of veal. It all worked out in the end.
That is, of course, until the bull that was in charge of this Longhorn herd became sterile, unknown to his owner, halfway through the breeding season. As he and I both awaited calves last spring, we continued to wait until it was quite obvious to us that no calves were coming. At least we had each other to cry to.
His bull, like our young calf, met the end that many farm animals meet when their primary purpose can no longer be fulfilled: they become food.
In this way, they begin to serve a secondary purpose that is equally important to the first. Feeding the family and providing for the table in a new way. There is no waste and no want.
Perhaps that's a rather wordy way of telling you that Cecelia is back in milk after calving a handsome little Jersey/Red Angus calf at the beginning of the month. She's had two years off of milking (and calving), so it's high-time for her to earn her keep here again on the farm. Hay, after all, is painfully expensive as of late.
The effort that goes into milking, from the early mornings to the sore knuckles, is worth the cost to us. It is a chosen hardship that brings about sturdiness, effort, discomfort, and provision.
Intentionally seeking our anti-convenience is worthwhile to my soul.
So while I never be able to argue pragmatically about the cost and effort it takes to hand-milk a 900 pound cow at 5:00am, I can tell you that I am a soulfully-richer human because of that effort.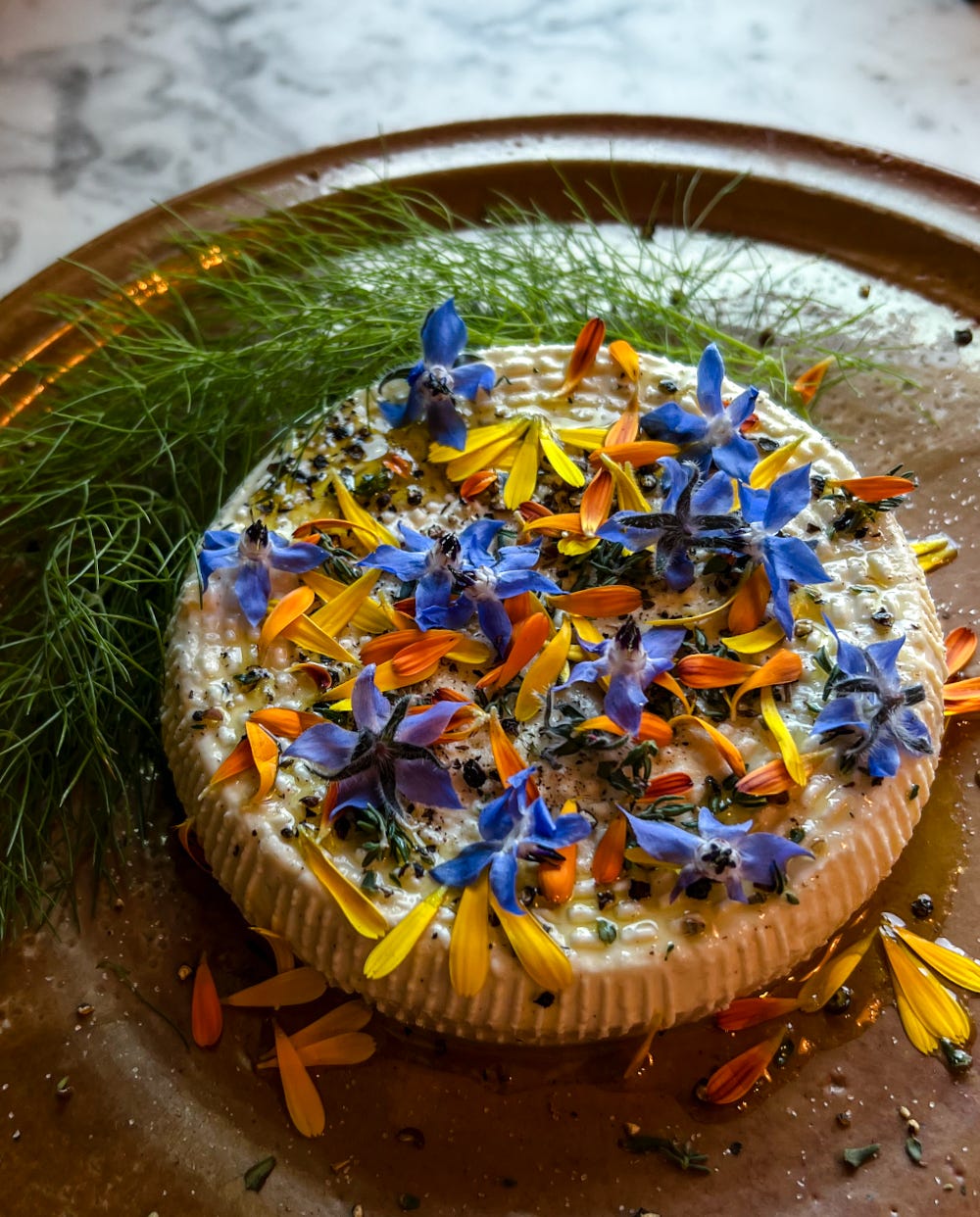 Anyway. Come along with me as I show you how to make a ridiculously simple farmers cheese that you can make with a half-gallon of any milk. Snag a bottle of rennet from your local health food store and enjoy the effort of a fresh cheese.
Cheers,
Shaye
If you like it, Share it!